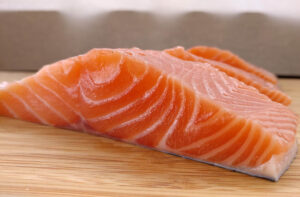 Being a quality seafood exporter in Pakistan, Sun Rise Enterprises fully complies with all legal and mandatory Food Safety requirements. Our operations are carried out in strict accordance with Food Safety Management System and all Food Safety Regulations and as per the Guidelines of the local authority. This allows us to safeguard our Customers and Workforce, and ensure that delivering high quality products is the number one priority making us one of the most reliable seafood exporters in Pakistan.
Customer satisfaction is key to us, and our Quality Management Systems aim to provide high quality products that exceed customer expectations. Our Company continually strives to Improve Food Safety and Quality and drives that culture from within our very core and all our employees, which make us one of the few quality seafood exporters in Pakistan.
Quality over Quantity! Being one of the top fish exporters in Pakistan, our operations are in strict accordance with Food Safety Management Regulations. We have the ability to trace both forwards & backwards i.e. track a product/batch through all stages of production, processing and distribution. We ensure that the fish we purchase is caught in accordance with Sustainable.