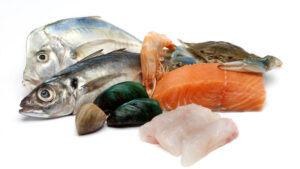 Sun Rise Enterprises is an international trading foundation focused on sourcing the best quality Seafood from Pakistan. International trade is one of the hot industries of the new millennium. With our expertise and a very distinct position in the industry, we guarantee a competitive edge in both quality and price to all our partners.
It is important to understand the quality of the product before buying. Our aim is to be your best partner of export business in Pakistan. And our duty is to make sure that you get the better quality product for the best price. With focus on new product development and specialty products based on market demand, we do every operation with ease. We are your trusted representative in this field of business. And with our professional approach and quality control measures, we guarantee all the shipments for quality and specification. With a rich experience in exporting and supplying Marine Products, we have become a key player in this domain.
Sun Rise Enterprises has a rich history of raising the bar in the seafood industry. The focus has always been on export of fresh and frozen seafood. Over the last decades, our company has been expanding rapidly with mission to exceed industry standards by offering an extensive product line, focusing on product innovation and quality control.